On Sunday, the F1 Canadian Grand Prix wrapped up and the numbers are in. Apparently, the Circuit Gilles Villeneuve boasted of a massive crowd attendance after a two-year absence. People clearly missed having F1 in their country, so they turned up in full force.
WARNING
Article continues below this ad
In light of the impressive numbers, a few NASCAR fans have been hoping to see Canada back on the Cup Series calendar.
WARNING
Article continues below this ad
As it turned out, F1 recorded a spectator count of 338,000, the largest in the sport's history in Canada. Naturally, this caught the attention of NASCAR fans who would love to see the stock car series on Canadian soil. The best part is that the country is no stranger to the sport, since they have hosted NASCAR races in the past.
Yes…and this time, bring Cup! Way better facility than Road America so let's have that date…keep COTA, the Glen, Sonoma, the Roval and put Canada where RA is, then send either make Indy work as an oval or leave the track…

— Evan Locke (@evanrlocke) June 19, 2022
Will we see NASCAR back in Canada in the future?
In all honesty, it is not so simple to just decide to run a NASCAR Cup race in Canada. First and foremost, there are so many hurdles to overcome, like approaching the authorities, pacifying neighborhoods, the finances, and other things.
DIVE DEEPER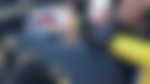 That being said, it isn't completely out of the realm of possibility to see NASCAR pay a visit to Canada.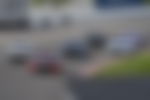 Given that Daniel Suarez recently won at Sonoma, non-American interest would have spiked a little. Canada does have a NASCAR winner, in the form of Earl Ross, who won at Martinsville in 1974.
Currently, there are five Canadian NASCAR drivers spread out across all of the NASCAR series. They are Cup driver Jacques Villeneuve, Truck drivers Stewart Friesen and Jason White, Xfinity driver Alex Labbe, and ARCA driver Amber Balcaen.
@HeyJasonSchultz if not Montreal, I vote an IndyCar double header at Toronto Street Course. I'd rather see that over the Chicago street course that's been talked about. Plus, if we're going to Chicago then just go to Chicagoland.

— Phillip Schmitz (@pschmitz1988) June 21, 2022
WATCH STORY: Daniel Suarez's NASCAR Win Completes the Class of 2012 – Kyle Larson, Chase Elliott, Bubba Wallace & Ryan Blaney
WARNING
Article continues below this ad
Have them make a short track and sure. NASCAR is turning into GT3 road racing with how many are on the schedule.

— Shoot The Shift (@ShootTheShift) June 19, 2022
Hell yes! Needs to happen. Especially over some stupid ass Chicago Street course idea

—Chris Berg (@UndraftedBerg) June 20, 2022
WARNING
Article continues below this ad
Friesen can boast of three Truck Series wins in his career, with two coming in 2019 and one in 2022. He is right in the running for the Truck Series championship, and if he can win, it will be great news for Canadian motorsport.