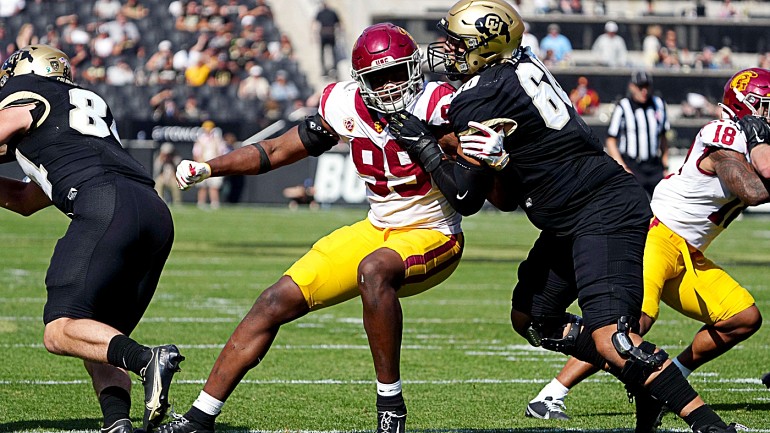 The San Francisco 49ers streamed their annual State of the Franchise event on Wednesday, where owner Jed York, general manager John Lynch, head coach Kyle Shanahan, and receivers Brandon Aiyuk and Jauan Jennings were amongst the featured guests.
Greg Papa, the longtime Bay Area radio announcer, hosted the event, and began the Shanahan-Lynch segment by asking about the draft, given the differences from prior years due to the lack of a first-round selection in 2022.
Lynch believed that the strategy didn't significantly alter, as the 49ers continued with their holistic approach, although the team elected to make zero trades on draft day, which was a first since the Shanahan-Lynch era began.
"We stayed pat because there were players there that we liked at every pick. That's a cool thing when a plan comes together. There were some fun moments in the draft. Some not so fun, like a player we really wanted and someone jumped us . But, that happens in every draft."
It appears that Lynch was alluding to the 49ers' first selection, where the Cincinnati Bengals traded ahead of the 49ers to select Nebraska defensive back Cam Taylor-Britt with the 60th overall pick. The 49ers then selected USC edge rusher Drake Jackson with their second-round pick (61 overall), following up the selection with two offensive skill players in round 3.
Taylor-Britt would have made sense for the 49ers, as he had the versatility to play both cornerback and safety, which were the positions that many believed the organization would target with their early-round selections.
However, the 49ers seem extremely content with their selection of Jackson, especially given their philosophy around the importance of defensive linemen.
"And I think in the day and age of football, it's set up right now for offense to have so much success," Lynch admitted. "I really believe it's the great equalizer to have a dominant defensive line. It's the one thing that you can dictate from, and Kyle has the same philosophy. So, we've continued to add to it. We had some good pieces when we first got here. We continued to add to it every year, and it's served us well."
Shanahan praised Jackson's play through the early stage of the offseason, understanding that defensive linemen are limited in this stage, but liking what he's seen from the rookie so far.
"Drake's been great, just getting him in there," Shanahan said. "OTAs are always different. We're not doing as much O-line, D-line, and stuff, so you don't get to see as much as you want from those guys. But when he's been in, he's been exactly as advertised. I mean, the movement, what he can do."
While the 49ers may have preferred the versatile Taylor-Britt, it doesn't seem that they're any less excited about their actual selection, Jackson, who has received significant praise from a number of teammates already.
Nobody's perfect. Did you find a mistake in this article?
Report it.
Facebook Comments
More San Francisco 49ers News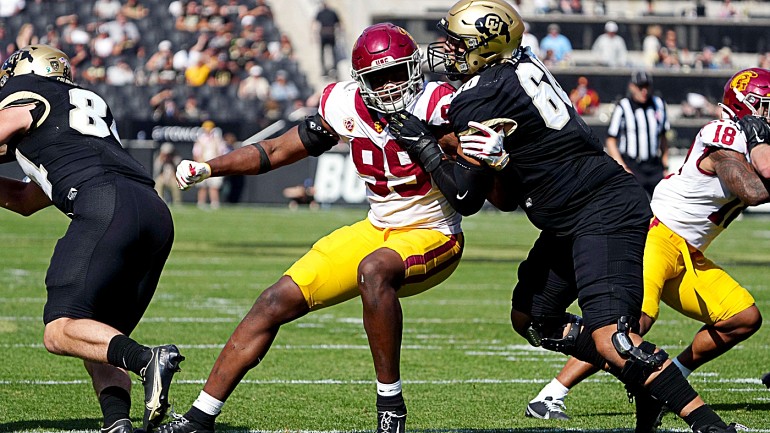 DeMeco Ryans: 'The sky's the limit' for 49ers rookie Drake Jackson
By Rohan Chakravarthi
Jul 8
Wednesday marked the completion of the second day of mandatory minicamp for the San Francisco 49ers, which was moved up one week ahead of schedule following the conclusion of organized team activities last week. Defensive coordinator DeMeco Ryans spoke with the media shortly after practice, where he was asked a question regarding San Francisco's top selection in the 2022 NFL Draft—defensive end Drake Jackson. Ryans, like many others, anticipated that the rangy USC product would have been off the board by the time the 49ers were on the clock, but was very content when the board fell as it did. "With Drake, first off, just getting Drake, just happy to have him because we didn't think he would be there at that spot," Ryans said. "So, getting
Kyle Shanahan and John Lynch on 49ers' defensive philosophy, stockpiling D-linemen like Drake Jackson
Many believe the Kyle Shanahan and John Lynch connection starts with Lynch, a Hall of Fame safety, having played for Shanahan's father in Denver. However, the 49ers general manager believes their team-building philosophy actually started with the Tampa Bay Buccaneers. While there was no overlap between Lynch's time playing for Tampa Bay and the 49ers head coach's time as a quality control coach there, the time with the Buccaneers helped mold how the two would create San Francisco's roster upon taking it over in 2017. "In Tampa , clearly, things started up front," Lynch explained during the 49ers' State of the Franchise event. "That was very much the philosophy, and it's easy to have that philosophy when you have guys like Warren Sapp and Simeon Rice. It helped win us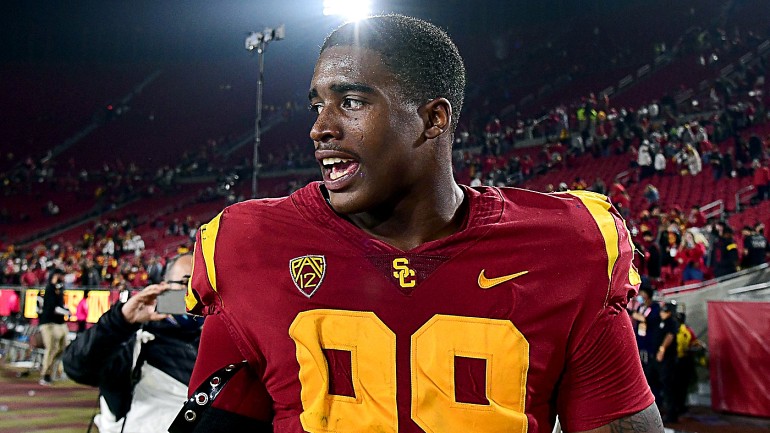 49ers minicamp notebook: Bosa, Ebukam rave about rookie Jackson; A happy but crowded D-Line room; Ryans on cornerbacks
Could the 49ers have a major steal on their hands in second-round pick Drake Jackson? That's what it sounds like, based on comments from fellow defensive ends Samson Ebukam and Nick Bosa. Both players raved about Jackson on Wednesday, offering the type of high praise rookies don't often receive from veterans at this stage of the game. Or, as Ebukam put it, "Damn. He's good." Read on for more comments on Jackson from Ebukam and Bosa, along with much more from the media sessions following Wednesday's 49ers minicamp practice. There was plenty of talk about the defensive side of the ball, along with some comments from new 49ers special teams coordinator Brian Schneider. Check it out in this edition of 49ers Notebook. They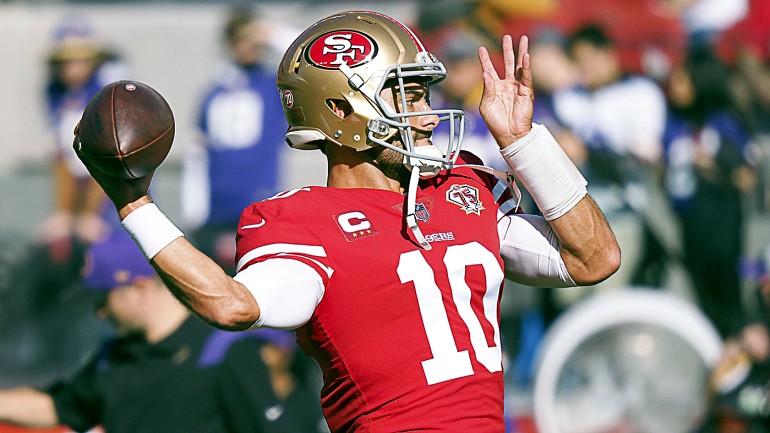 Louis Riddick: Seahawks should be 'all over' signing Jimmy Garoppolo if 49ers release QB
Louis Riddick recently praised the San Francisco 49ers' young quarterback, Trey Lance. The ESPN analyst believes the former No. 3 overall pick is capable of shocking many people and turning in an MVP-like season. "I loved Trey Lance," Riddick said last week on ESPN. "… If he can clean up his decision-making and his accuracy, the kind of things that Kyle would be able to do to scheme people open with the use of the play-action pass … he will be the best dual -threat quarterback in the NFL." What about the quarterback that Lance will be replacing this season—Jimmy Garoppolo? last week,
.